Working with
Costen Insurance
Costen Insurance is a family owned insurance company helping individuals and businesses find a 'less stale' insurance brokerage. They approached us to create a website which would increase their marketing ROI, while still delivering an easy-going, approachable brand.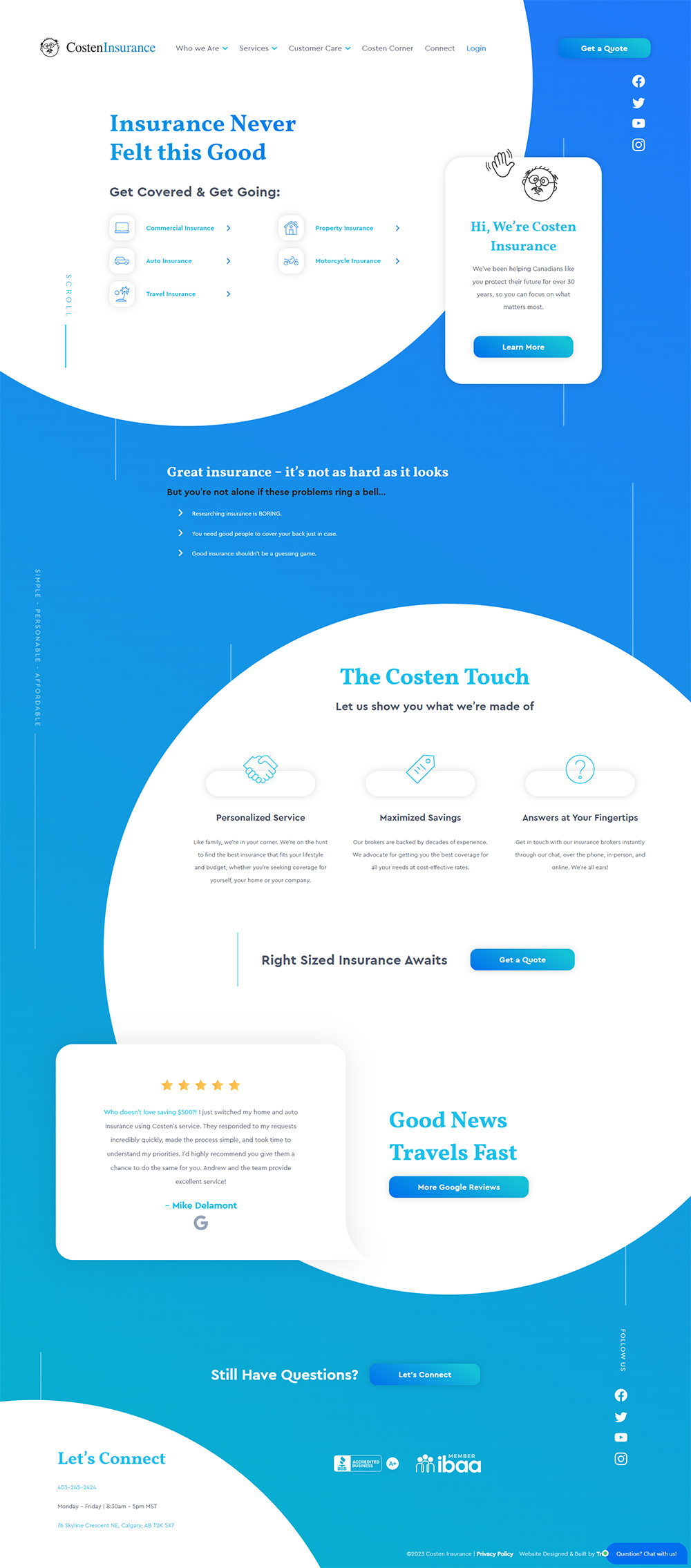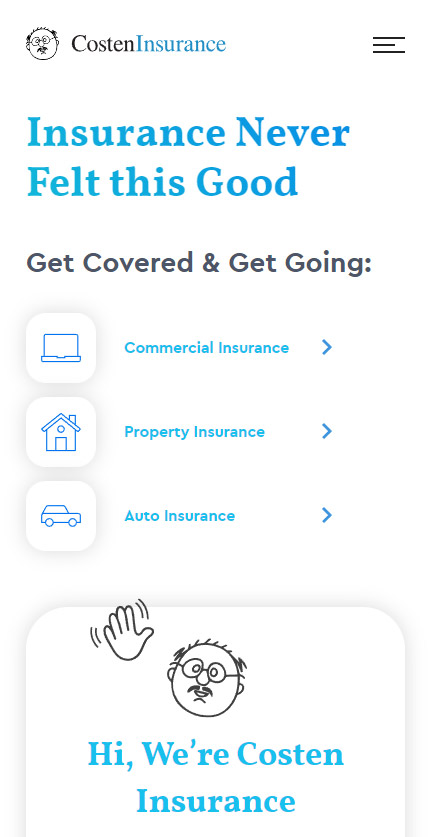 Key Services
Lead Generation
User Experience
Brand Development
Small Gains Make A
Big Difference
With 30,000 users hitting Costen's website each year, a 1% bump to lead conversion can equate to 300 more leads every year. Following the website redesign we saw conversion rates grow by 3.75x for users coming in through paid display ad campaigns, and grow by 2x for users from search ad campaigns.
With overall website conversion rates now above 10%, Costen Insurance has a better advertising ROI and can confidently grow its outreach.
When your website is turning interest into engagement, everything else becomes easier.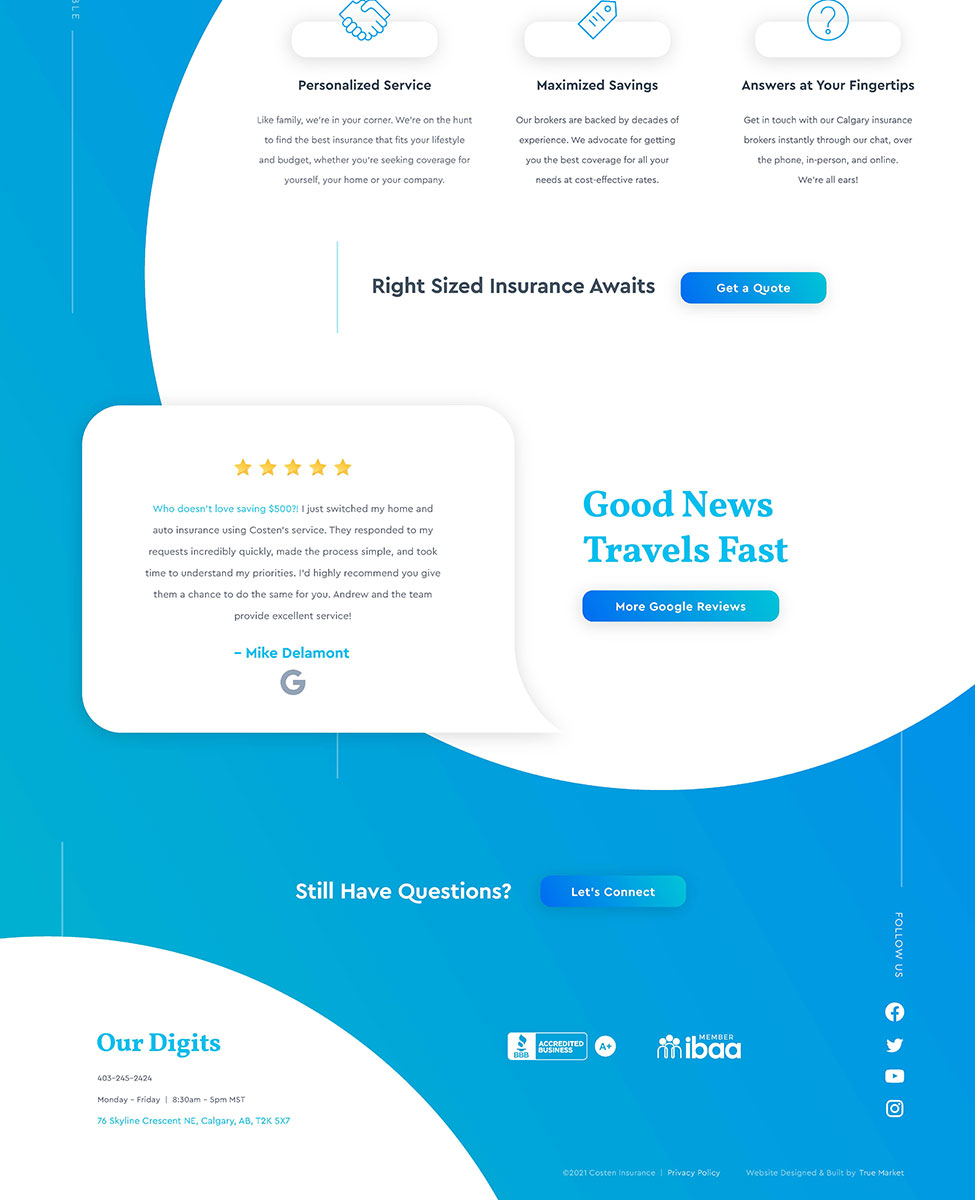 How To Improve
Website Leads
If you've read articles on User Experience, you'll know there are thousands of small decisions which add up to a better website. For Costen Insurance this meant improving:
Written content & user funnels

Design & visual experience

Functionality &

Speed
Most companies help with design, some companies will help you with content, but we're the only company in Canada who also makes every click lightning-fast. For Costen Insurance this meant a 10x faster load time.
We're not saying speed is your only issue, but if you're solving the rest, why not solve your speed?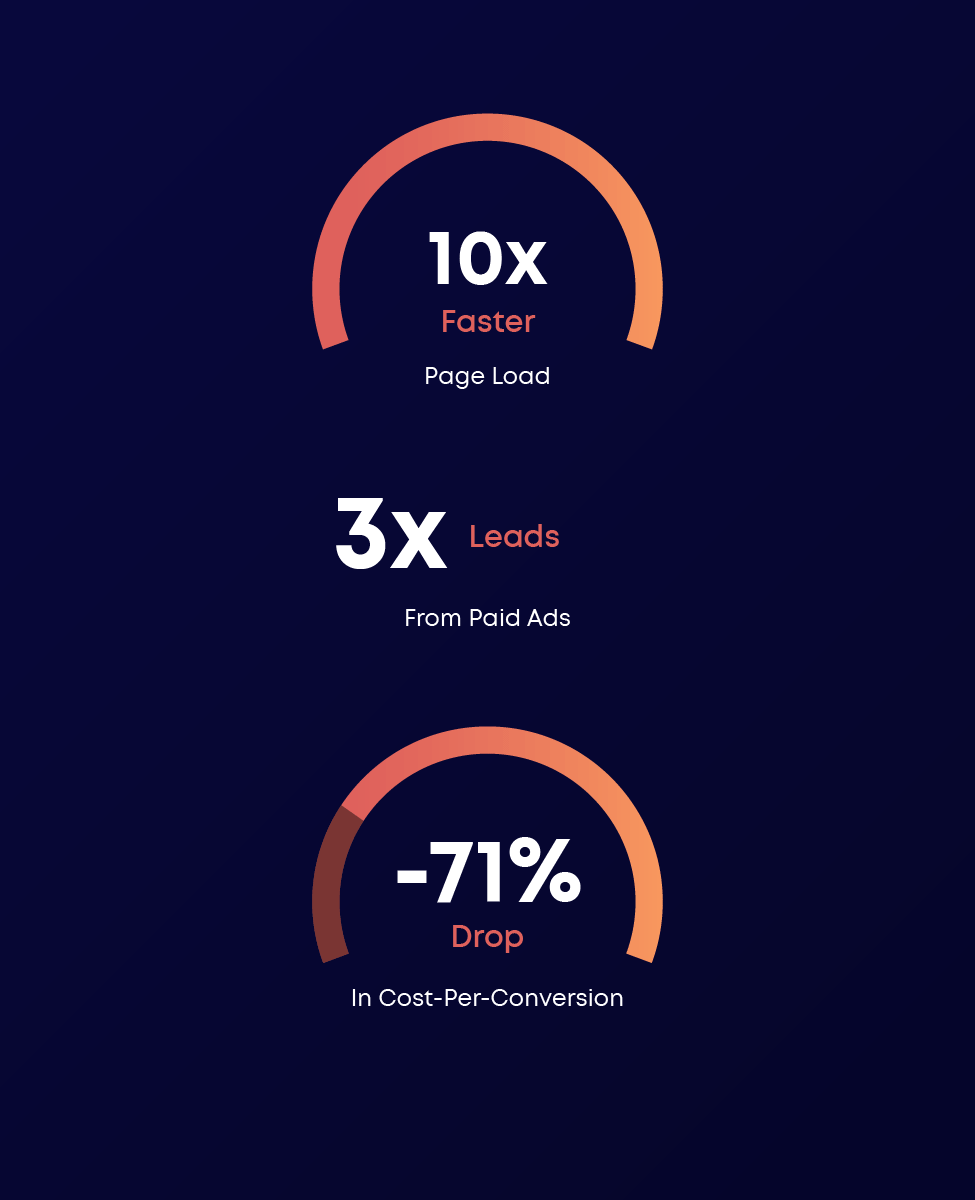 It's Actually About
Relationship
Crista, Andrew and the Costen team care an awful lot about their clients. You know it the minute you chat with them – they want to do good by their clients. At the end of the day, we're just here to help them communicate that. 
If we can bring a few more tricks to the table and their company grows because of it, then we've done a good job too.
Stats are great, but sometimes the best ROI is seeing how much your clients love it.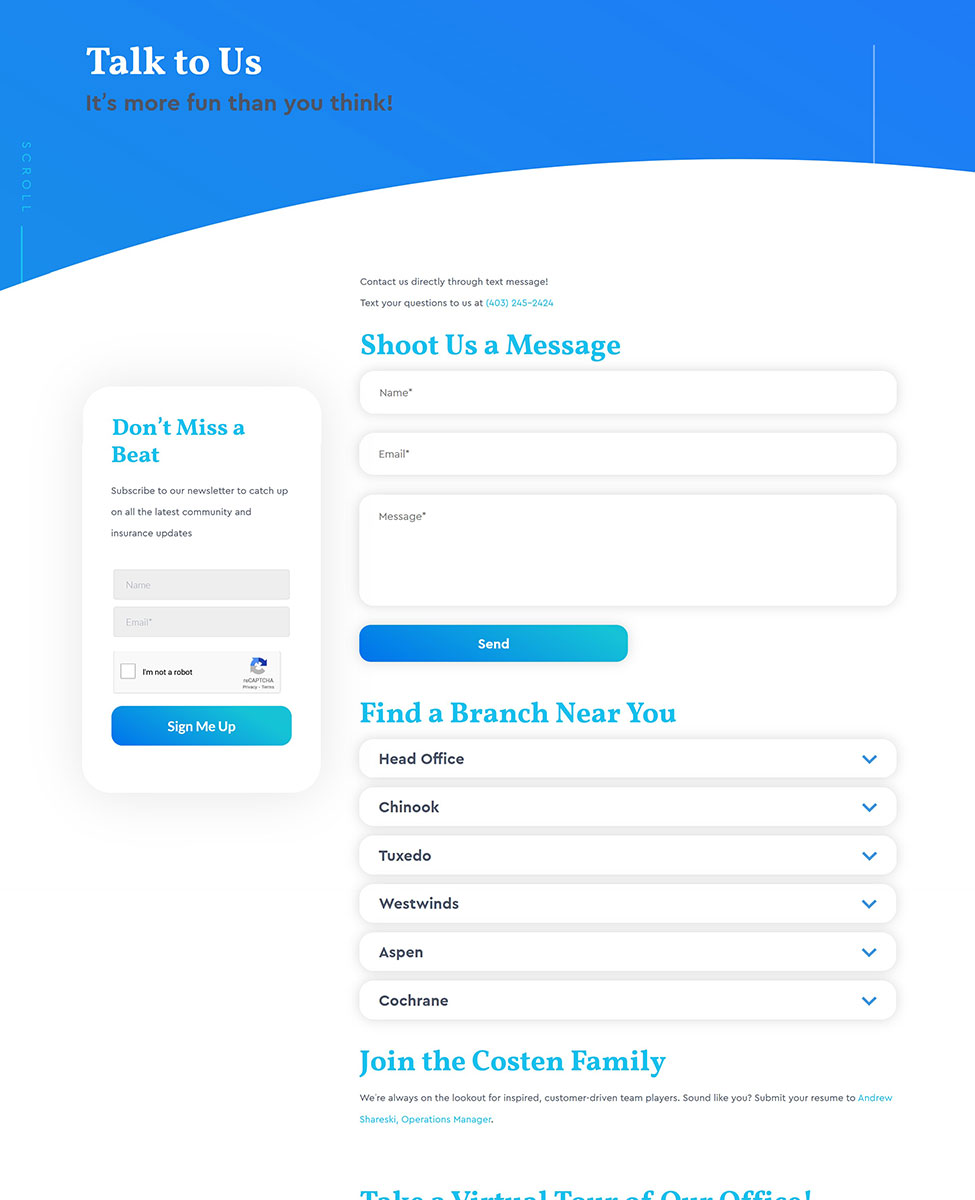 Ready to Grow?
Take a the First Step