Working With
HFHC
Helping Families Handle Cancer is a local grass-roots charity which recently surpassed $1M given to struggling cancer families. We had the honour of assisting them in redefining their brand and website.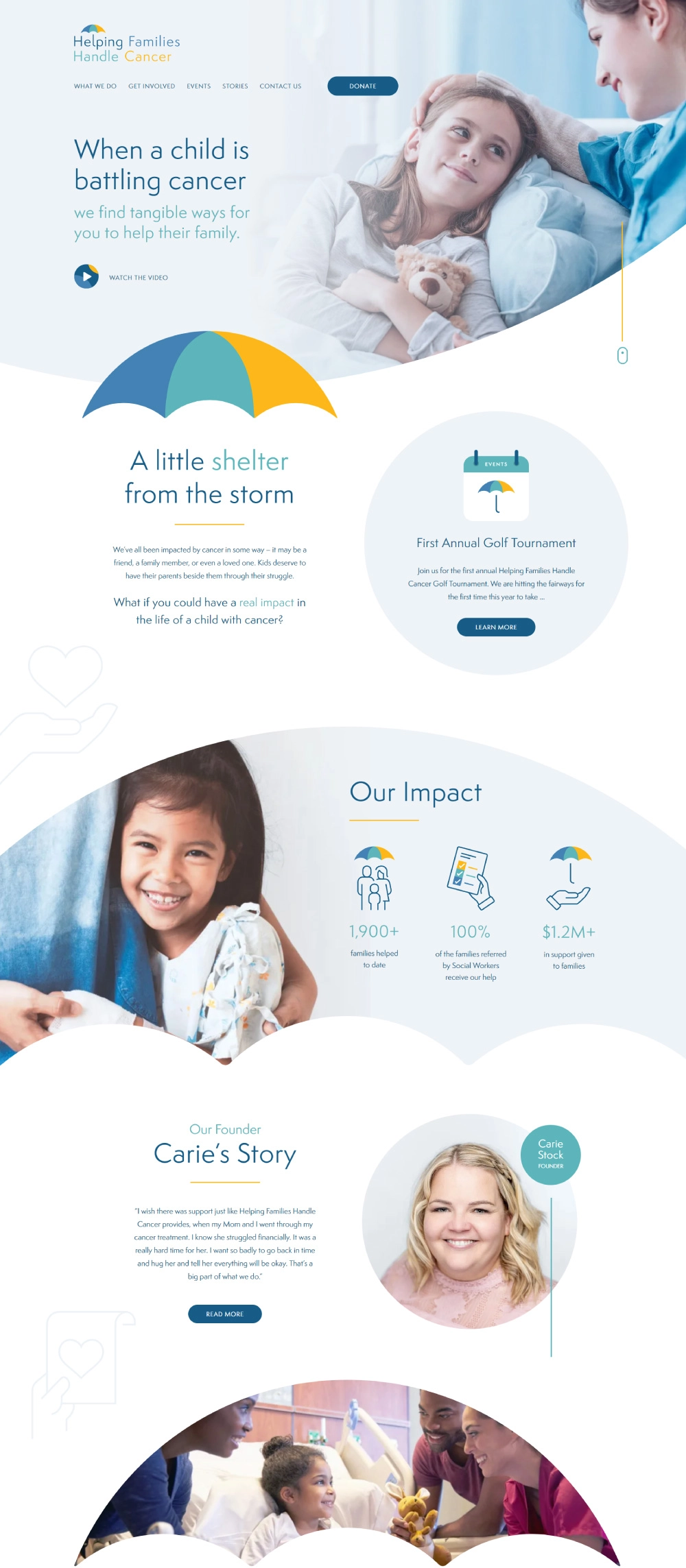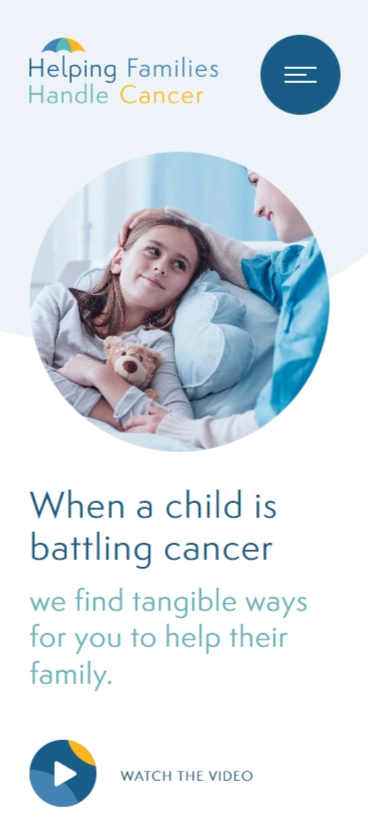 Key Services
Brand Message
Visual Brand
Website Design
Selling At The
Speed of Trust
Stephen Covey wrote a book on the Speed of Trust a number of years ago. Good book.
Despite every maverick marketer's desire, reputation, rapport, and (most of all) trust are some of the most important factors in developing your brand. People need to believe you'll deliver.
For a donation-driven charity like Helping Families, this is especially true.
Take a look at your brand through the lens of trust – would a company as good as yours look like this?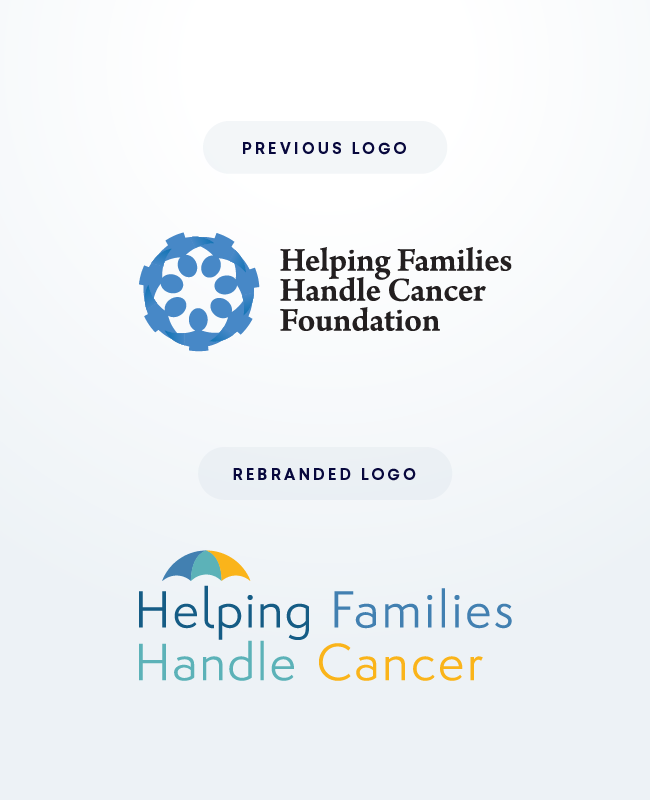 The Formula For
Trust
Building a brand which reinforces trust takes time and a good deal of strategic thinking. We've helped a number of businesses in this endeavour and every time find a different promise behind the product. Certain tools will stay the same – client-centered narrative, social proof, consistency, and the questions which help us dig deeper, but we're always impressed with the diversity of results. As soon as you understand your brand in that new light, trust building takes a new shape. For Helping Families this formed the phrase "a little shelter from the storm", connected with their new logo, and became a recurring theme through their website and marketing materials.
You can't just say "trust our product". You need to speak like a genuine leader, act like an authentic innovator, and demonstrate the social proof of this status.
Be True
To Your Market
Volkswagen had a vast and loyal following, built on the trust of reliability, conscious consumerism, and great ads like "Relieves gas pains". Then in 2015 they got caught in the lie.
Many businesses create brands which their employees need to "live up to" (and this is good), but building a brand which doesn't match your DNA is a ticking time bomb. If you can't live up to the brand you create, pivot your strategy. The best reputation you can build is one which matches your M.O.
Businesses change websites, logos, ad campaigns and packaging over and over, but reputation and trust can never waiver.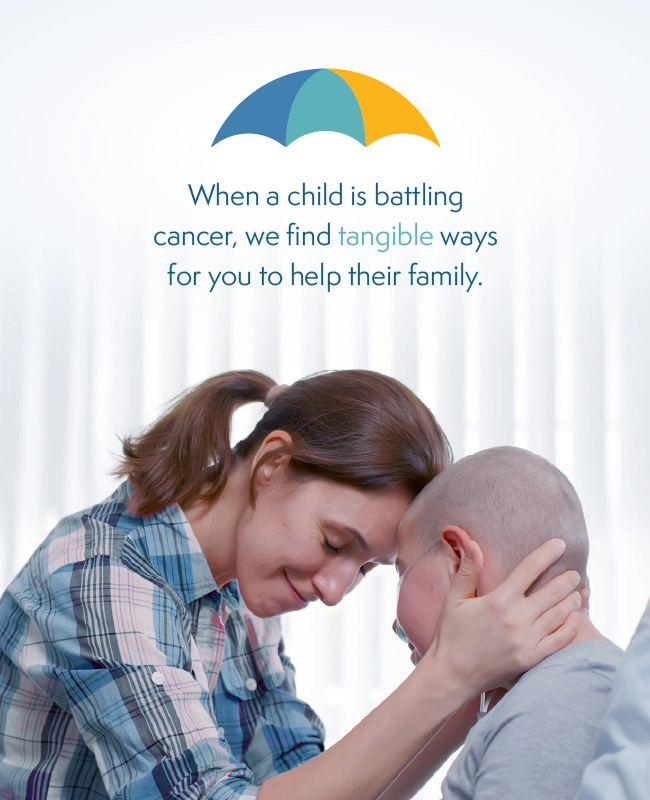 The
Impact



"The True Market partnership with our charity has been transformative, not just in terms of visuals and messaging, but in building the essential elements of trust which is crucial in the non-profit sector. The revamped brand, messaging, and website have become powerful tools in establishing that trust with our donors and supporters."
Carie Stock
Helping Families Handle Cancer
Looking to Build Trust?
Let's Talk.