Working With
NexJ Systems
NexJ offers a suite of specialized software to financial advisors. With clients including RBC, Wells Fargo, Credit Suisse, and HSBC, NexJ's 75,000+ active users represent over $3.8 Trillion in assets under management.
The NexJ team brought in True Market to guide them through redefining their brand message, creating a new aesthetic, and redesigning their website.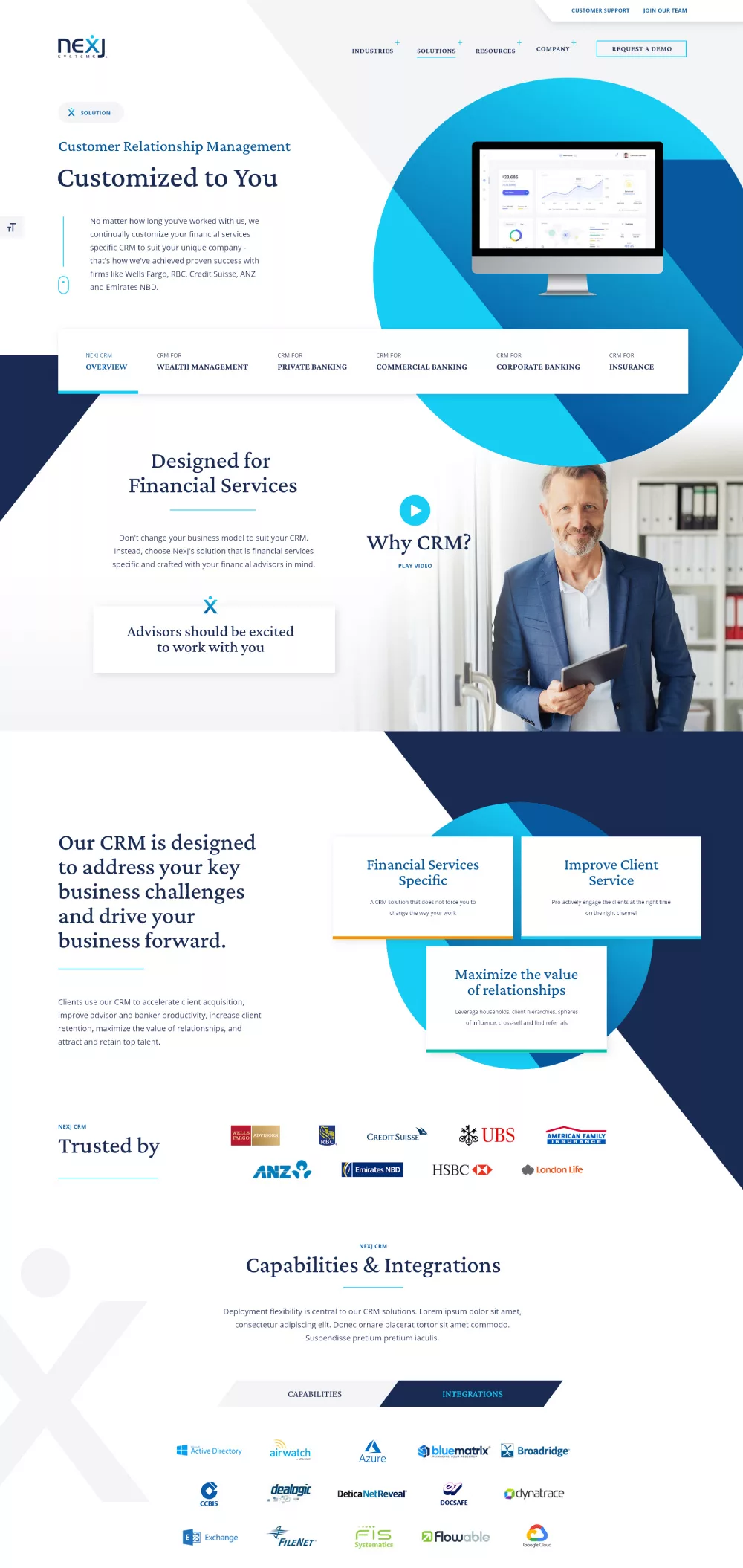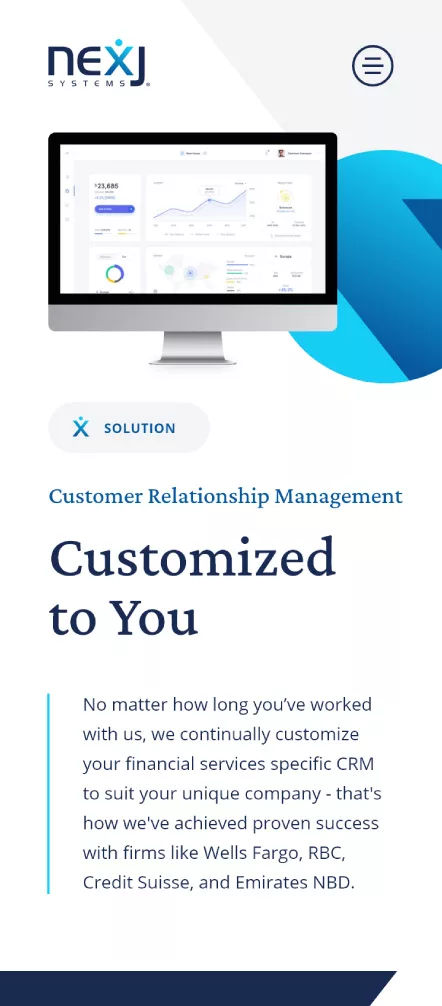 Key Services
Brand Development
Website Design
Lead Generation
Individuals
Instead of Companies
Effective brand messaging isn't written for the company you're hoping to win, but instead the individual who is making the decision. While NexJ sells to global financial institutions, and builds a product for financial advisors, neither of these are the individual making the decisions. Once we identified who we were targeting, an entirely new message began to take shape.
Sometimes the person making the decision isn't the one using your product.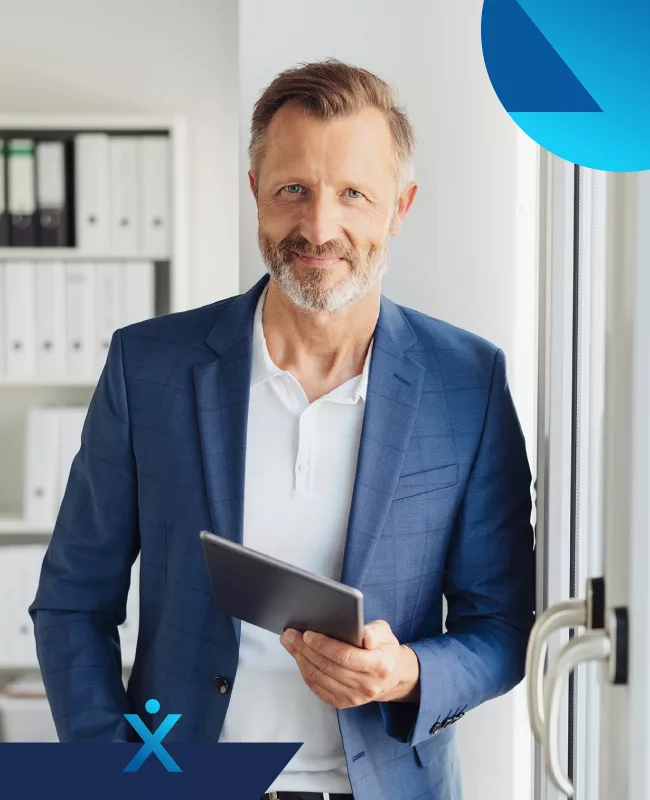 The Request
vs. The Need
What happens when your clients Google one thing, but actually need a solution they aren't aware of? NexJ's clients are navigating this very issue:
The Problem – Financial institutions have thousands of complex clients who need meaningful advice
The Ask – They Google search for a Client Relationship Manager (CRM)
The Solution – But they actually need a system that connects a CRM to all their other tools – an "integrated system"
The Outcome – They long for simple ways to provide better service with less administration
This is the problem many businesses face – their clientele ask for one thing, need another, and are emotionally attached to an outcome separate from either of these. We helped NexJ navigate this and create a message that connects these ideas into a single narrative.
Identifying the needs within your client's request will change how you sell your product.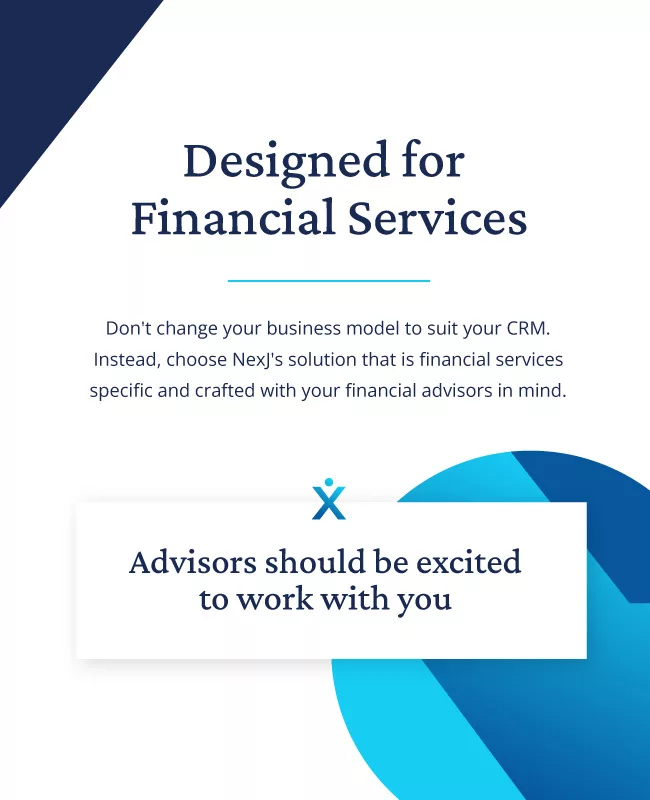 Turning a Message
Into a Website
For every brand message we create, there exists the question, "where and how do we use it?". After defining the brand message we worked with the NexJ team to apply this message to their new website designs – creating a user flow that draws the reader through the content and into taking action.
Just as "all roads lead to Rome", your content should carry the user through a succession of information which leads to you. Guide your users through your website. Never leave them wondering, "where do I go next?".
Before mockups or content writing, create an outline of each section on each page of your site. Spend time thinking strategically before "filling the pages".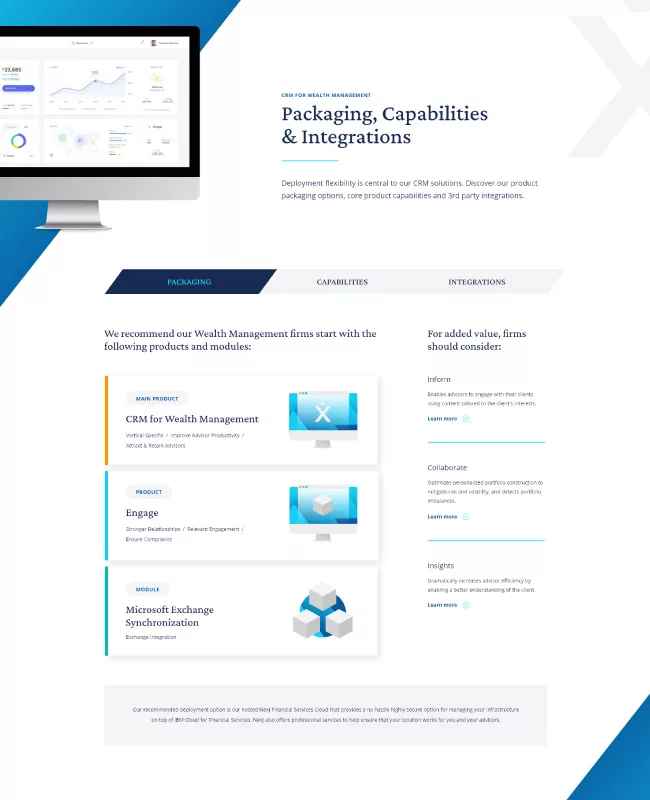 Acquisition
November 10, 2022, after our work together, NexJ Systems was acquired by Harris Computer Corporation, a subsidiary of Constellation Software Inc. (TSX:CSU). Working with the NexJ team was a true pleasure. The insight and client understanding which Saulo, Andrew and Matt brought to the table was extraordinary.
After working together, it's no surprise that such an incredible team garnered the attention and interest of Harris.



"You and the team did a tremendous job."
Looking for a New Approach?
Start with Strategy