Working with
Strike Group
Strike Group is an energy infrastructure and construction company with over 23 locations across Western Canada. They approached us to create a website which builds confidence and trust with their diverse clientele.
Our work with Strike Group was built on weeks of exploration to understand their audience, in order to create a website tailored to these important individuals.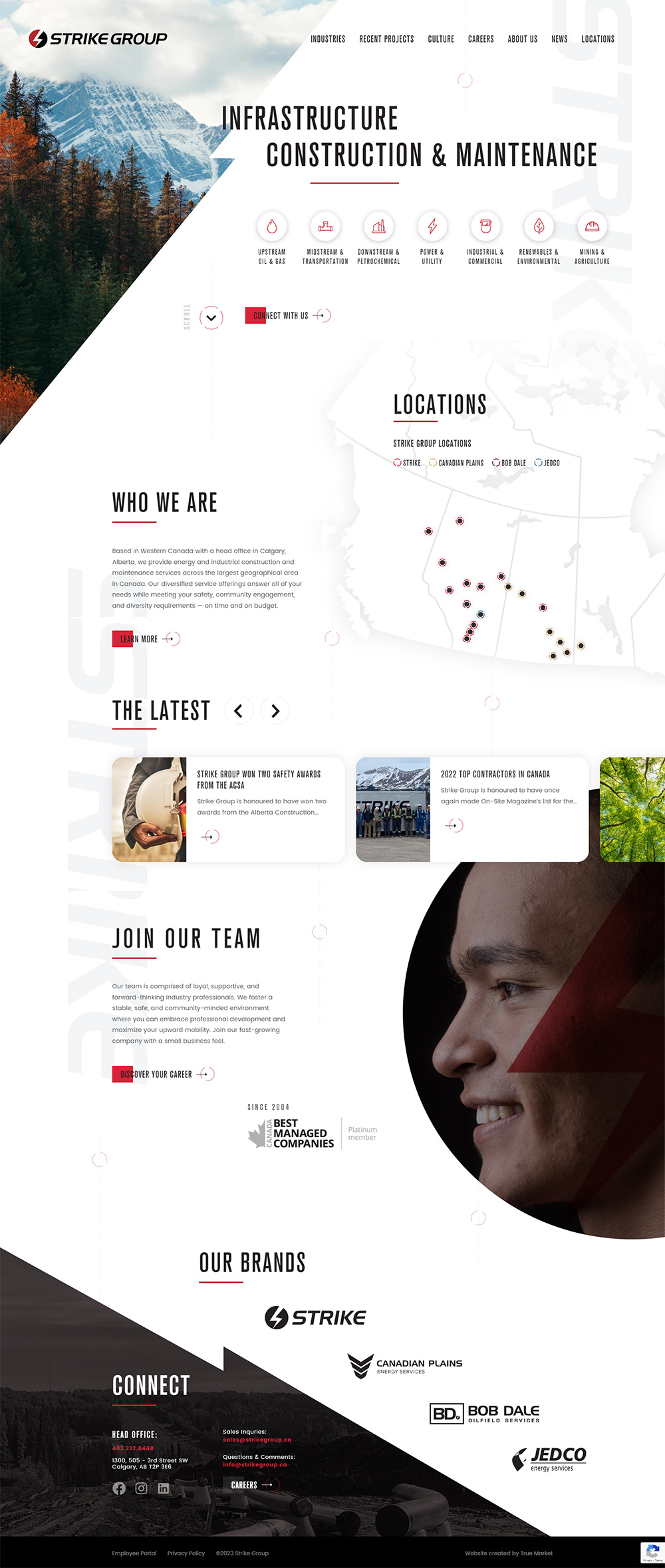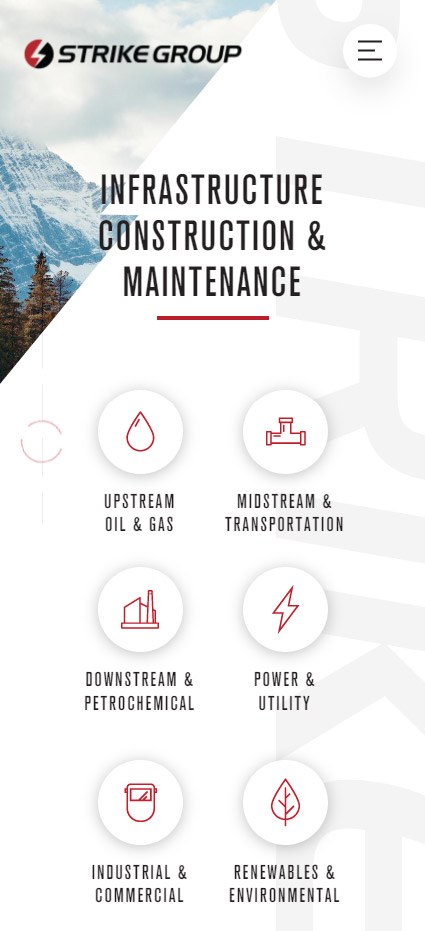 Key Services
Brand Development
User Experience
Lead Generation
Everything Starts With
Defining a Brand
A brand is composed of three key components:
Your visual brand

– Logos, colours, fonts, etc.

Your brand message

– How you communicate your value

Your brand experience

– The experience of working with you
At the outset of our work, we spent time exploring and refining Strike Group's brand message. Be it an employee, a client or a stakeholder, this website had to build trust and rapport in ways that connected with their core values and intrinsic motivations.
Without changing the message, you won't change how users respond to it.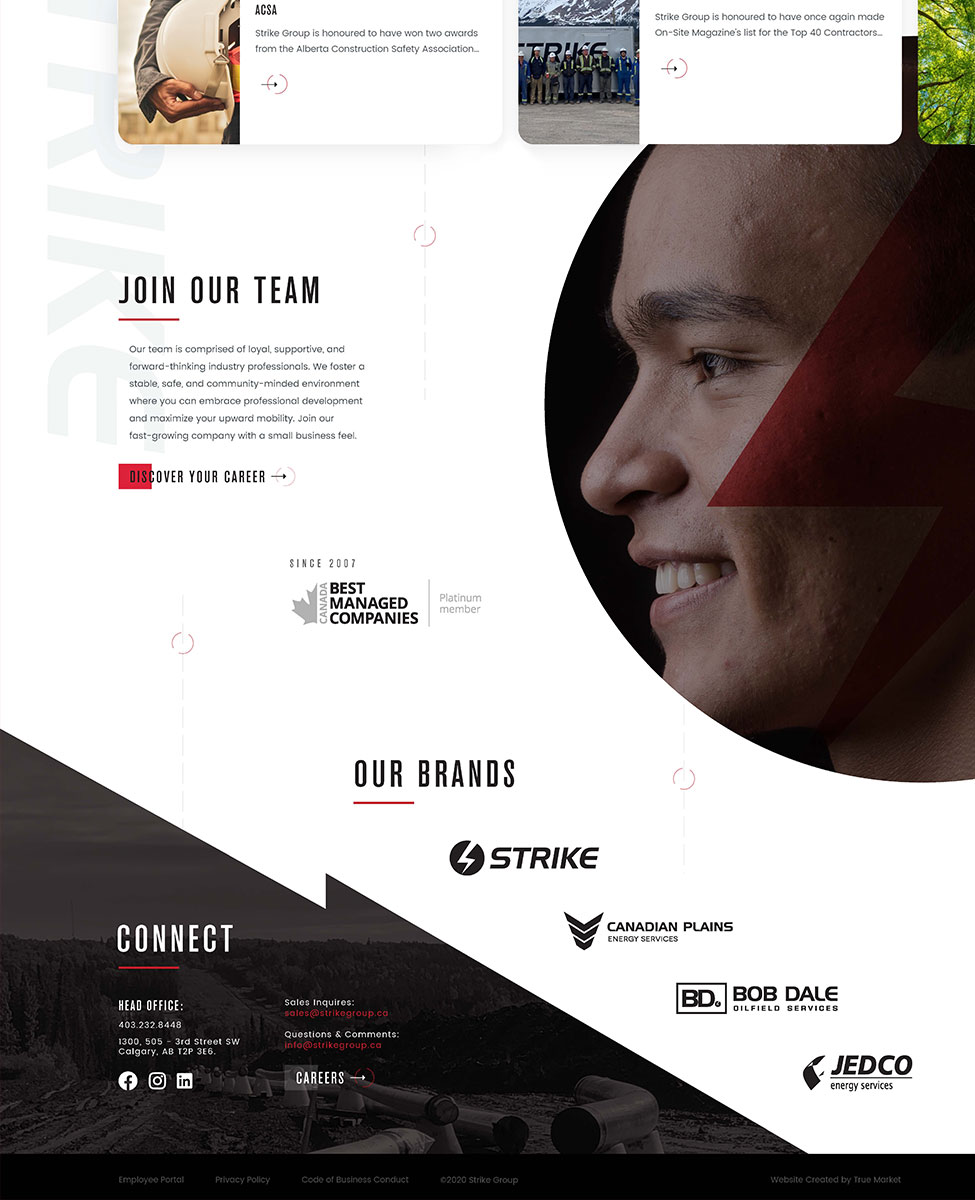 Creating A
Functional Design
Design must enhance the message; not contradict it. On Strike's website users can immediately see the geographic presence of Strike Group across Western Canada.
Job seekers see opportunities close to home

Clients see a physical support network

Investors and stakeholders see a diversified, growing asset
When locations are clicked, contact information is displayed, and when a new shop or office is opened, Strike's internal team can add it to the map themselves without the need of a developer. Simple, but very effective.
Effective designs are built around your clients, not the designer.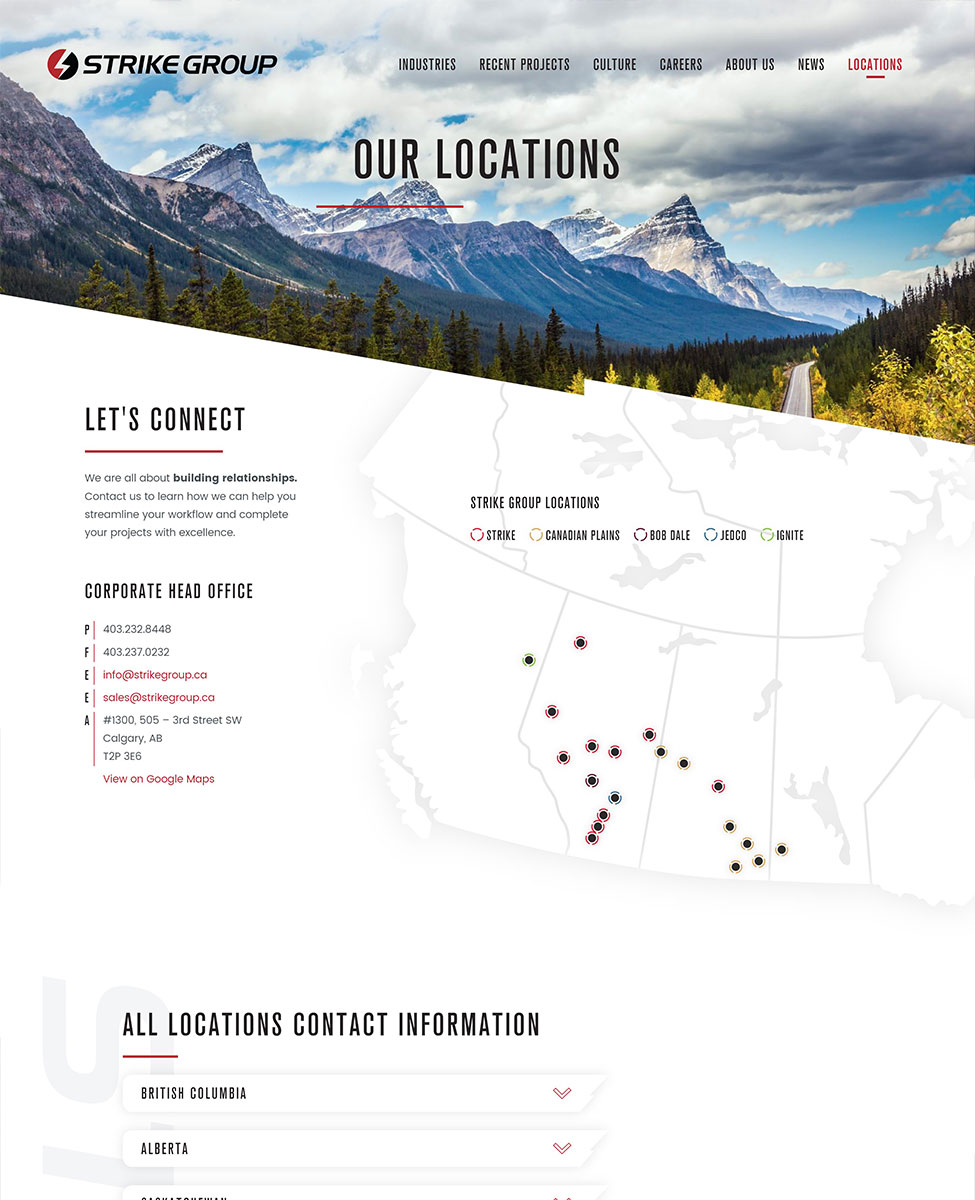 All That Matters Is
Performance
Let's say we set aside processes, strategies, planning and expertise. If we can't measure the impact of our work, we can't improve our results. After launching Strike Group's new website, we also sought to measure our results.
Taking your business to the next level requires that you do things better than you've ever done them before. It requires a different approach and different ideas than what's been done in the past.
Let's explore how we can make a difference for you.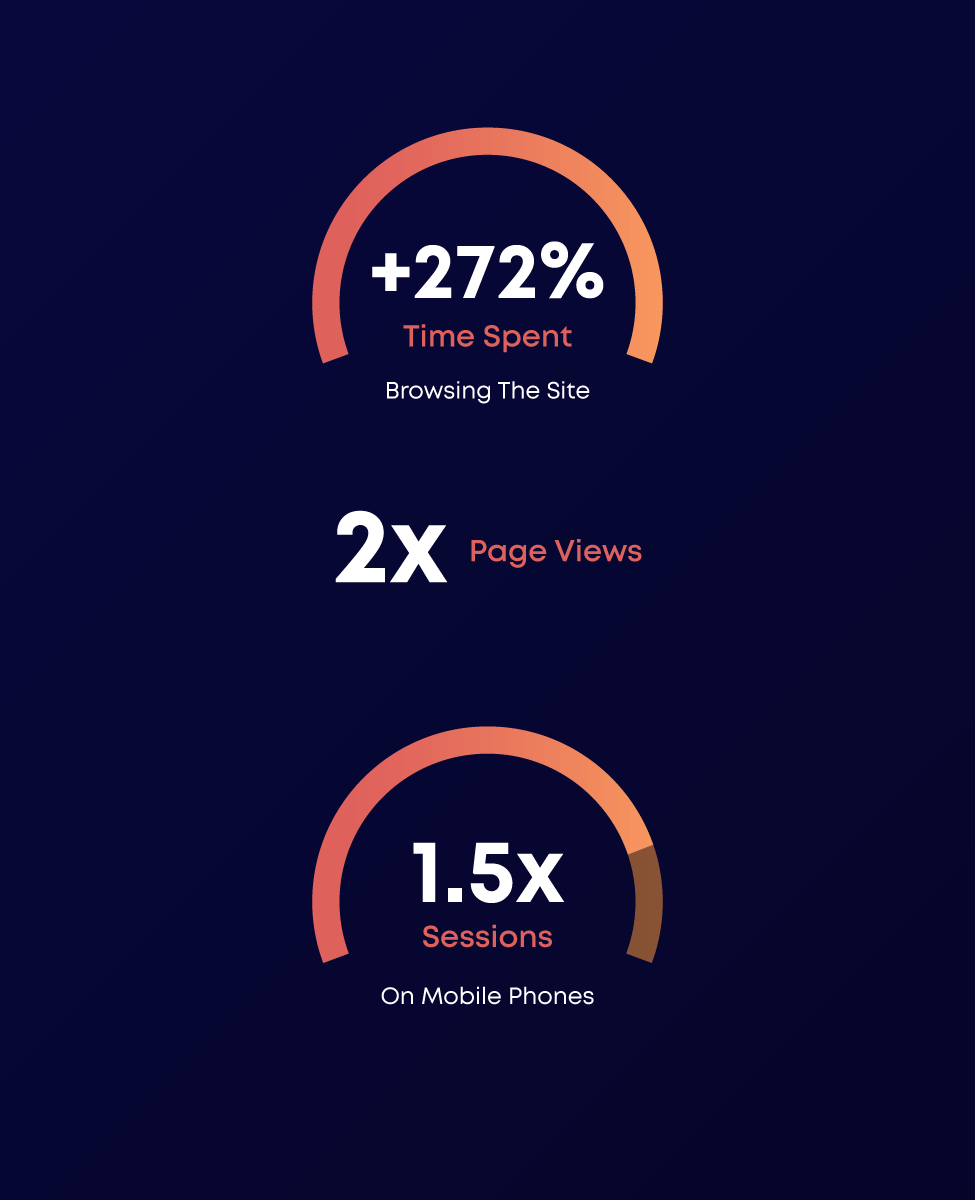 A Quality Product Delivered
With Sides of Honesty & Professionalism



"True Market has been an excellent extension of our marketing team! On each project that we have worked on with them – they provide honesty, deliver a quality product, and always act with professionalism.
True Market's experienced team asks the right questions which has helped to speed up projects by guiding things in the right direction. We have been a repeat customer for a variety of services that True Market offers, and know that we are in safe hands for any future project needs that arise! Strike Group very much values the relationship that we have built with True Market.
If you are looking for help with building a website, increasing SEO, or boosting your brand – then you have come to the right place. True Market has helped us to deliver on all of these fronts."
Korrina Warners
Strike Group
Ready to Outpace The Competition?
Ditch the Old Website