Working with
Tsuut'ina Nation
The Tsuut'ina Nation approached our team to help them with a website redesign. Rather than telling you in our words, we'd like to share Jordan Big Plume's experience.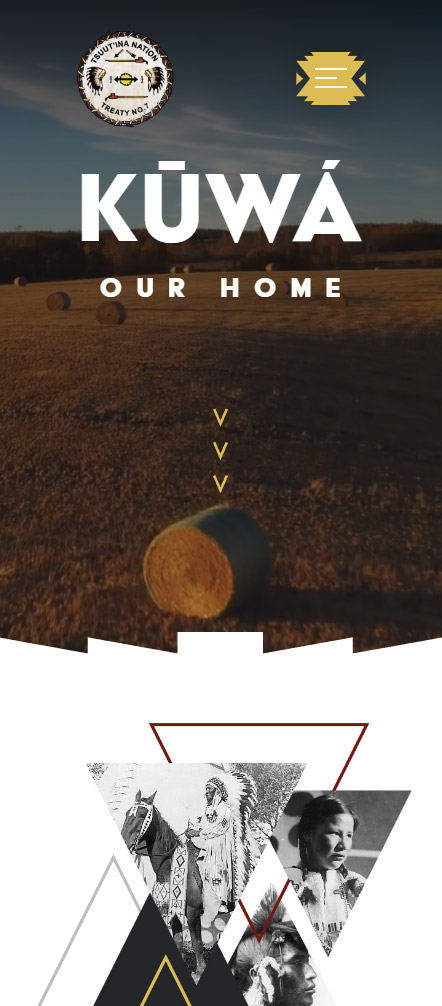 Key Services
Website Design
User Experience
Brand Development
Making an
Impact
"Since we launched the new site, we've received an enormous amount of inquiries from our contact page, which is great. We average about 15–20 inquiries a day, whereas our previous site didn't receive any, also showing our traffic increased. The site has also received a lot of compliments and acknowledgment for how nice and useful it is. 
True Market's design was stunning, and they knocked the content organization out of the park. I was really impressed that True Market was able to put themselves in our shoes to understand and organize the site's content."
– Jordan Big Plume, Tsuut'ina Nation
Website engagement improves when you build your strategy around those using it.
Our executive director and counsel gave us a standing ovation when we presented the new website to them, so we were very pleased with everything True Market delivered.

Jordan Big Plume

Tsuut'ina Nation
Building on a
Brand
"True Market brought modernization to our branding. Now, we create all our media resources to complement the website and its details. Our point of contact (Marni) has been a pleasure to work with; she's answered all our questions and trained our staff to get familiar with WordPress. When we ventured into this agreement, one of our concerns was that we held all of our information internally and didn't want it to sit anywhere else. The team agreed readily, and now, the Nation's administration completely manages, hosts, and owns the website."
– Jordan Big Plume, Tsuut'ina Nation
Sometimes a website redesign can kickstart the transformation of your entire brand.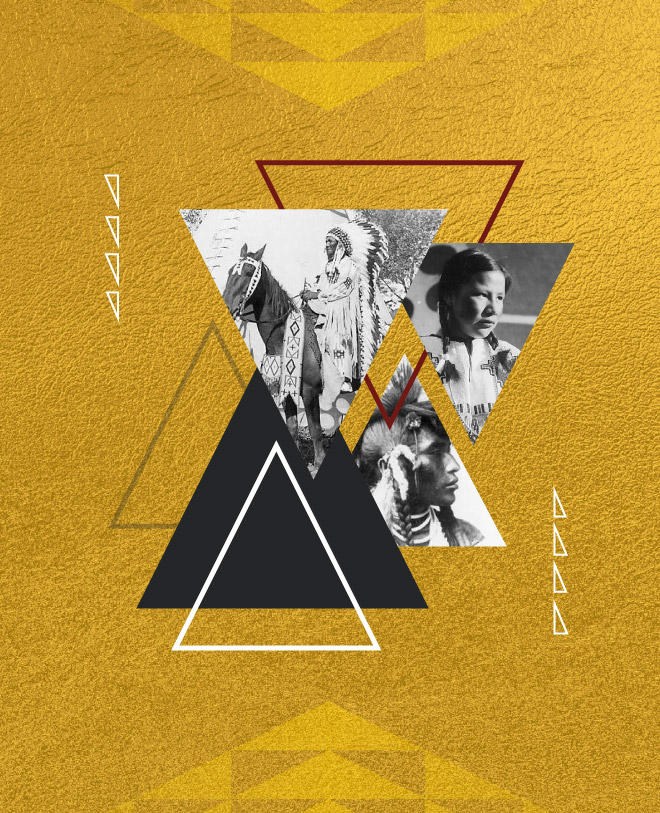 The Best Outcomes Come From
Collaboration
"Their project management was useful and helped us stay on track and coordinate what content was missing. They were fantastic and were on time with the tasks we assigned and the ones they promised. The team was very responsive to us every step of the way. They were great communicators; we were always in the know. If we needed time to do something, they respected that and didn't pressure us. That took stress points down regarding the website's content."
– Jordan Big Plume, Tsuut'ina Nation
Finding the right team and the right people is everything – and you can tell pretty quickly who truly cares about you.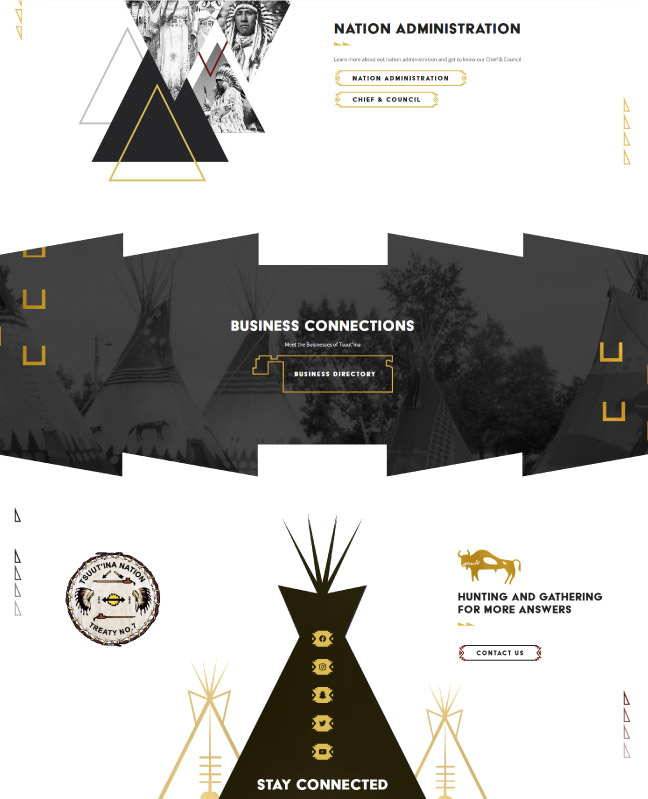 Choosing
What's Worth It



"I was impressed by True Market's level of professionalism. We do a lot of graphic design, and from the second we opened their proposal, we realized they didn't set the bar; they were the bar. The detail and work that went into preparing that proposal blew us out of the water. They were organized and committed to showing us what they could bring to the table. Therefore, even though they were the most expensive proposal, it was easy to go with them."
Jordan Big Plume
Tsuut'ina Nation
Ready to Make a Change?
We'd Love to Help